Sarens Giant Crane
The SGC-series, these innovative and versatile heavy lift cranes are the product of the combined engineering efforts of Sarens and its subsidiary, Rigging International from Alameda, California.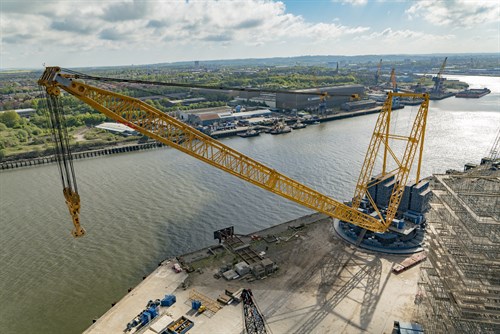 The SGC ‐120 is a 120.000T/m heavy lifting crane. It's designed to accommodate the heavy lifting requirements for refinery, oil and gas, mining, offshore platform, and third generation components for nuclear power plants.
The SGC-140 has a 140.000T/m high load moment. Like the SGC-120, it is a ring-based heavy lifting machine with a compact footprint with low ground-bearing pressures. The crane has a 45% stronger capacity than the SGC-120.
The SGC-250 will launch in 2018. With a capacity of 250.000T/m, it will be the biggest crane in the Sarens fleet. The crane is the third generation of the SGC series. It has a maximum boom length of 160 meters and it can be equipped with or without a jib. It can operate on a ring or on straight rails. The crane's maximum load is 5.000T.
Also soon to come, the SGC-90. This crane will have a capacity of 90.000T/m. Together with the SGC-250, these new launches will significantly change the market dynamics and have a wide application across various industries.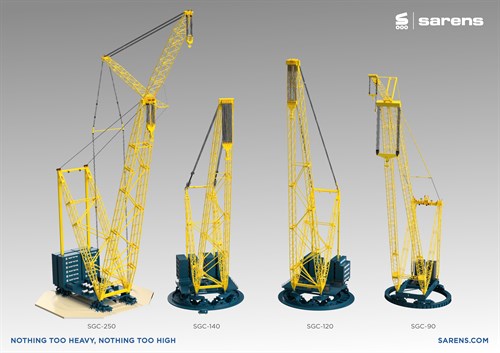 For technical information, click here.