Offshore & Module Yards
Sarens has been a heavy lift partner for offshore projects for 30 years. With our wealth of experience, we are the best partner choice for offshore and module yard projects all around the globe. Our equipment and our people have the assets and skills necessary to make sure all projects are being tackled with tailor-made engineering and specialised heavy lifting.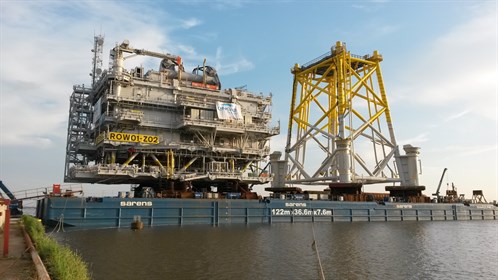 Until now, we successfully executed more than 200 larger projects including weights up to 18.000T. During the following years, we will keep on pushing to remain the preferred heavy lift partner for our international clients, by offering the best technical solutions and performing projects in the safest and most efficient way.
Download Single Page Brochure Here