Gas power plants
Sarens actively provides heavy lift and special transport services in new-built gas fired power plant projects. A dedicated sales and projects team has focused on its customer needs and developed an efficient from factory to foundation solution.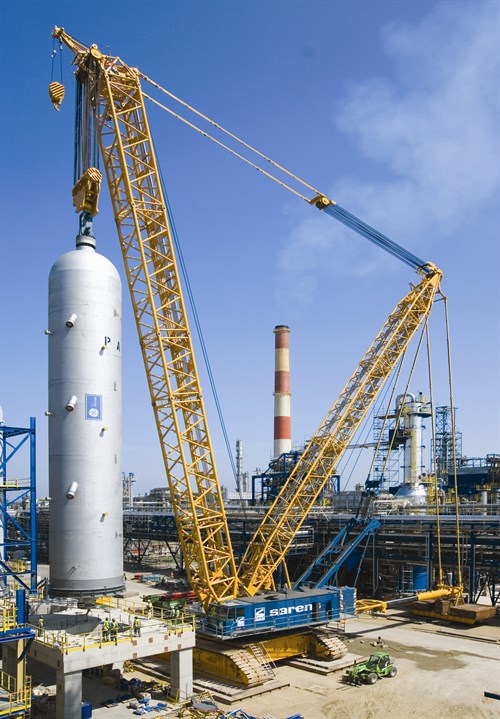 The Sarens engineering team continues assisting in optimising crane solutions and on-site transport depending on site conditions. New lifting and transport techniques are implemented to allow modularisation and assembly of heavier components leading to cost & time savings during installation.
A total concept can be offered with activities such as lifting, including the erection of steel structures, the erection of casing/inlet ducts, the assembly and erection of stacks, the erection of heat exchangers, the installation of all mechanical equipment, drums, vessels, and pumps, including alignment and bolting.
Download Single Page Brochure Here