Oil & Gas, Petrochemical
Sarens' engineering, project and sales teams comprehend today's high standards in the petrochemical, oil and gas industry. With safety as the utmost goal, our specialists focus on providing efficient solutions from factory to foundation.
Whether it is a reactor of 1.300T, lifted by a crawler crane, a 1.390T splitter column of 125m in length lifted by a tower system or even the transport of a topside module of 15.000T, Sarens provides tailor-made solutions for all your heavy lifting and heavy transport needs.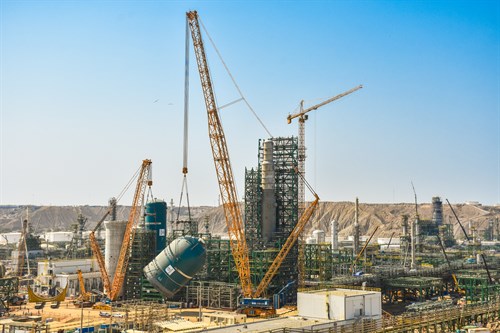 New lifting and transport techniques are being introduced by our engineering department in close cooperation with our clients. This allows us, as a team, to execute modularisation and assembly of heavier components leading to safer projects with significant cost and time savings.
Sarens has the capacity to deploy over 120 employees per project. This is one of the elements in our way of working that make us stand out in the international market.
Download Single Page Brochure Here