Supplying our people with state-of-the-art training since 2007
A significant part of our mission since 2007 has been to supply our people with state-of-the-art training. For that, we operate our own in-house training centres for crane operators to train our employees with the highest standards. At the end of 2022, the Belgian Sarens Training Centre reached a landmark milestone. After achieving our ECOL certificate to give European Crane Operator License trainings to our employees in 2021, we revamped the Centre in 2022, increasing our capacity for both classroom and practical crane training operations.
Next to ECOL training, trainees can take many different courses at our Centre. We aim to provide the perfect balance between theoretical and applied knowledge, including practical experience.
Our overall courses options includes:
ECOL - European Crane Operator License
Load securing
AV006 Working with personal fall protection
AV013 Working with a mobile crane
IS001 Forklift
IS005 Aerial working platform
IS006 Rigging and slinging of critical loads
IS011 Overhead crane
IS031 Rotating telehandler
IS032 Rotating telehandler with hoisting function
Apart from Belgium, Sarens also runs other training centres around the world, including Kazakhstan, Poland, and the UK.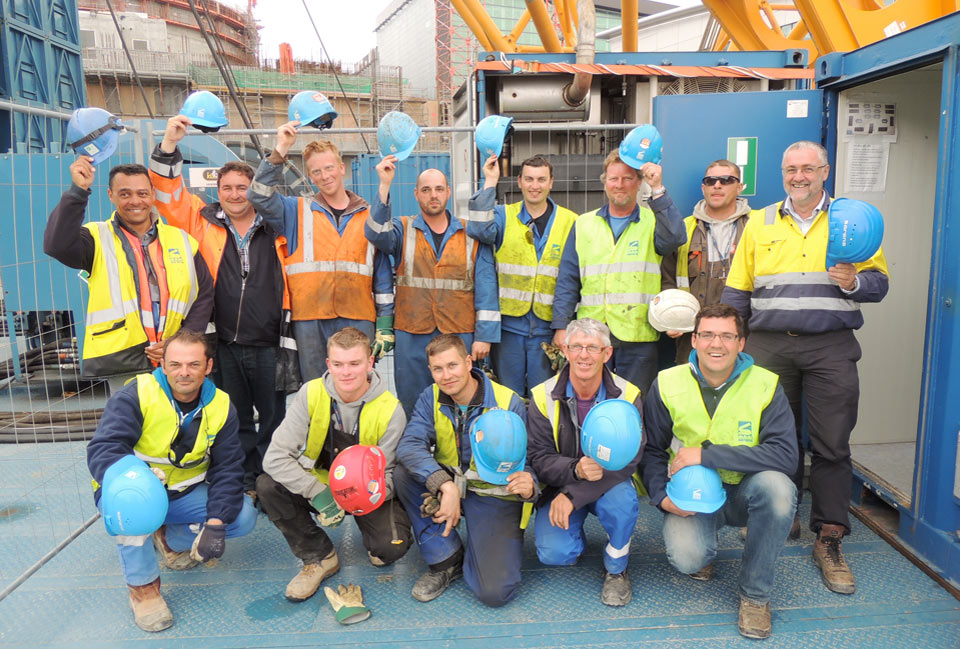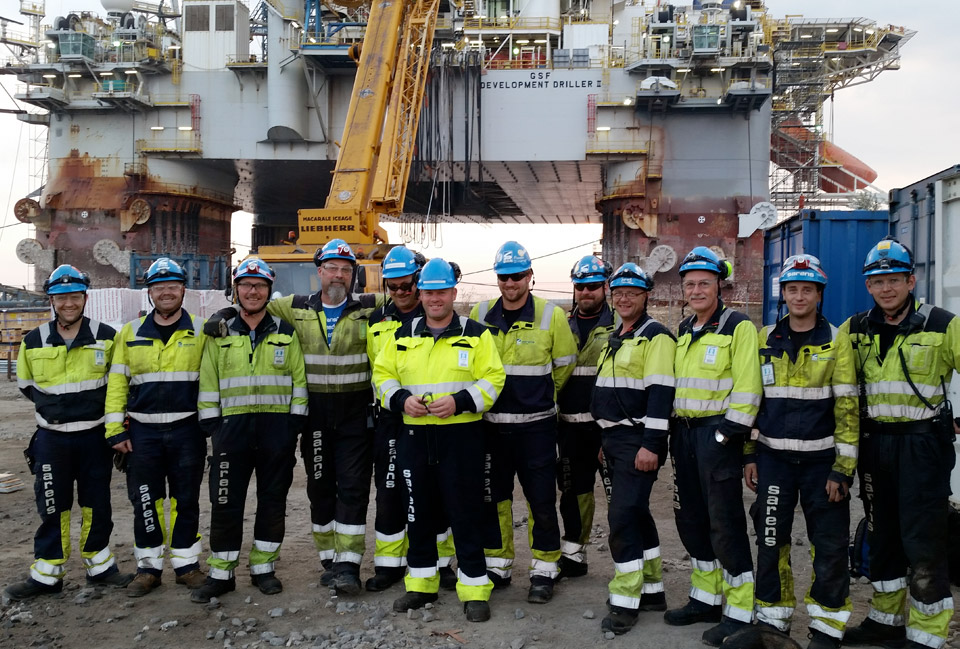 Comokra
In 2004, Sarens replaced the initial by a second training centre "Comokra" in Steenhuffel, Belgium in close cooperation with VZW Montage and VDAB.
Different courses can be followed throughout the year (e.g. crane operators, riggers, forklift operators, and others), both for unemployed people as well as for employees. The Comokra training centre has several mobile cranes, telehandlers, telescopic work platforms, and other equipment and material available. More information can be found on the website www.comokra.be (in Dutch) or on +32 52 315 315.
Sarens in the UK
Since 2008, Sarens UK Ltd has had a CITB/CPCS (Construction Industry Training Board/Construction Plant Competence Scheme) approved and accredited training centre, providing:
A wide range of machine categories for training and testing
Industry NVQs (National Vocational Qualification) at level 2, 3 and 6 for progression in the scheme
CCNSG (Client Contractor National Safety Group) Safety Passport Courses
CPC (Certificate of Professional Competence) Courses for HGV/LGV drivers
CSCS (Construction Skills Certification Scheme) Health & Safety tests a variety of other industry training to meet your health and safety requirements
Both Sarens in the UK and Comokra's dedicated training teams have the benefit of many years in the industry and training experience as well as a friendly, professional approach that allows an enjoyable and productive learning environment.
Project Trainings
Next to these training centers, Sarens also gives project-relatedtrainings, looking for local special operators who get trained at the Sarens standard. Sarens regularly conducts project related tranings across the projects we undertake worldwide.
In-House Trainings
here are numerous and regularly organised trainings given to Sarens employees, constantly developing them to developed into high qualified workforce operating our complex machine park to execute safely projects all over the world. We also provide training and sponsor continued education for high-performing employees.