Sarens Participates in 5th edition of the Belgium Offshore Days
Our team exhibited at the two day event organised in Ostend and showcased our expertise in the offshore wind sector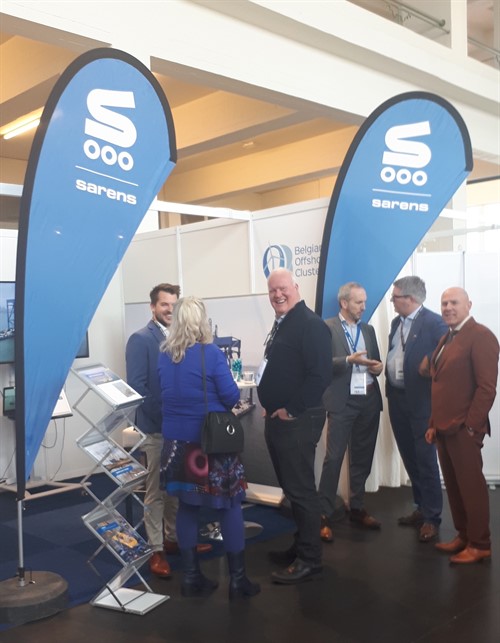 March 2019: Belgian offshore days organised in Ostend, Belgium bring together more than 50 companies that are active in the offshore wind industry. With four operating wind farms and several in the pipeline, Belgium is one of the big front-runners in Europe.
The 5th edition saw the participation of over 61 companies and over 1200 international offshore wind professionals. Focus of this edition was development of services needed to maintain existing and future wind farms.
The event was attended by stakeholders from the Netherlands, Denmark, the United Kingdom, France, Germany, Norway, Poland, Russia, and Belgium.
For the multiple projects in Belgium's future pipeline Sarens contributed to this exhibition in order to be able to supply heavy lift and special transport solutions for these projects. Sarens team was available at our booths to demonstrate our skill and expertise in the offshore wind sector. Peter Libert, Area Sales Manager, Sarens Project says, "The exhibition was organized in Belgium, which is the home country of the Sarens group so the sales team already has a solid network in that country. But as the exhibition grows and becomes more international each year, the percentage of international visitors follows this evolution. So we made good contacts with international suppliers for future Offshore windfarms in Belgium."